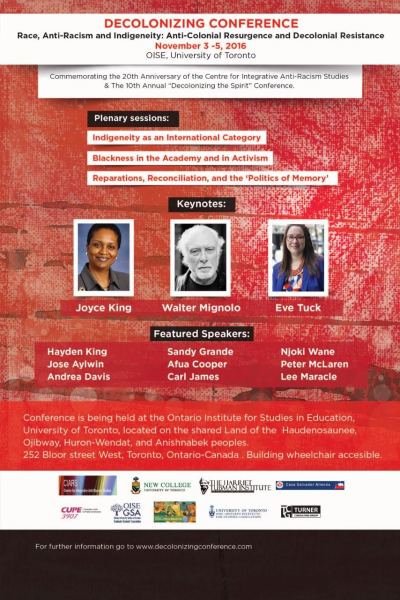 To donate to the Decolonizing Conference, click  here  and follow these steps:

1. Write your donation amount in the designation "Area of Greatest Need". 
2. Add to the cart and enter your information.
4. Designate the gift to the "CIARS 2016 Decolonizing Conference". 

The University of Toronto will issue the tax receipts at the end of the year.

You are making a real difference in the lives of students, and your gift helps to provide meaningful access to academics, activists, and the community beyond the university.

Thank you for your generous support.